Like most nonprofits, WellStone relies on the generosity of donors to maximize its impact. We are grateful for every donor who supports and strengthens our mission. While there are plenty of reasons to give, there are also many ways to give. This week, we celebrate Sonja and Jonathan Rossow, who recently became WellStone's first monthly, or sustaining, donors.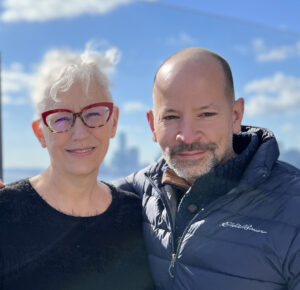 "WellStone is so important to the community," said Jonathan Rossow, a retired US Air Force Colonel. "We all experience health challenges, whether it's a mental illness, substance abuse or relational issues. We need a care system within our community that helps us along with that. WellStone is leading that charge."
While WellStone has been leading the charge as North Alabama's largest and most comprehensive behavioral health center since 1967, its development program is much younger. That's why recurring gifts are especially important. And why we are so happy about the couple's philanthropic commitment to WellStone.
Chances are the Rossows are pretty happy too. After all, studies show that giving makes people feel good. Research has identified a link between making a donation to charity and increased activity in the area of the brain that registers pleasure, proving that as the old adage goes, it really is far better to give than to receive.
And with recurring gifts, donors like the Rossows give again, and again. Another benefit to recurring gifts? Monthly financial commitments are often more manageable than a one-time contribution, but the impact is just as great. Sometimes even greater.
"If we're going to commit to something, we're all in. Sonja and I have always tried to give back to our community to causes that resonate with us. We believe the community is only as good as the services it has to support its citizens. Supporting WellStone throughout the year is one way to ensure those services are available."
The couple moved to Huntsville in 2018, shortly after Jonathan retired from the Air Force. They immediately immersed themselves into the community. Sonja opened a custom book binding studio, Greentree Book & Paper, at Lowe Mill, and Jonathan joined MTSI as an Analyst. Jonathan was also appointed to the Huntsville Police Citizens Advisory Council (HPCAC), where he really came to understand WellStone's mission, particularly as it relates to mental health emergencies in and around Madison County.
"When you call 9-1-1 with a mental health crisis, you get HPD or HEMSI," Jonathan said. "But what about mental health? WellStone is helping us evolve as a community when it comes to public safety and how we respond to mental health crises through crisis training and co-responders. When WellStone's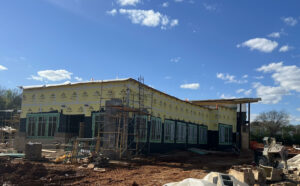 new crisis diversion center (WellStone Emergency Services, WES) is up and running, we can really build and improve our community's behavioral health response."
Our sincere thanks to Sonja, Jonathan and all of the donors who help WellStone connect thousands of individuals and families to health and well-being. Whether our team is helping adults in crisis, adolescents battling substance use disorder (SUD); or children struggling with behavioral issues: We couldn't do it without you!
If the Rossows inspired you to support our mission, please consider following suit. You can make your own automated, recurring gift by clicking here. A monthly donation of any amount adds up over time and also helps nonprofits like WellStone build a reliable stream of  philanthropic income.
Best of all, it can strengthen relationships between donors and nonprofits. And those relationships are key to any organization's ongoing success, including ours.