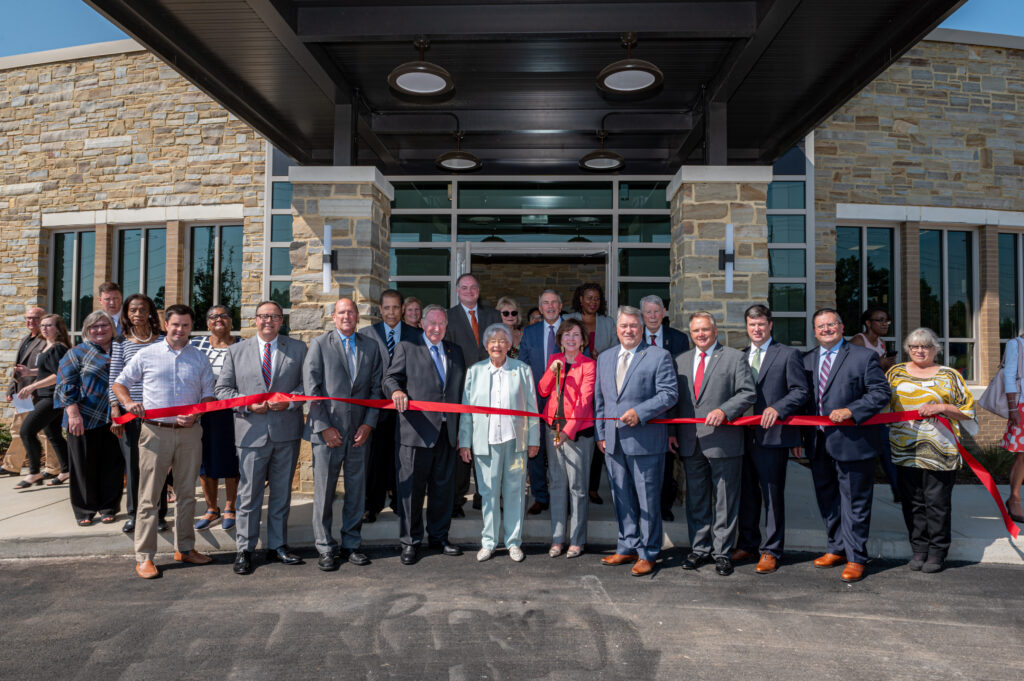 What a year it's been! For WellStone, our clients, and the state of mental healthcare in North Alabama.
Serving thousands of people, regardless of ability to pay, for decades.
WellStone served more than 11,000 children, adolescents, and adults over the past year, and provided more than $3.1 million in uncompensated care. For more than 50 years, the organization has provided programs and services to meet the mental healthcare needs of individuals in our community, whether their conditions are mild or severe; temporary or chronic.
Working toward better and better access to care, with absolute persistence.
WellStone is working hard to ensure that everyone in our service area has access to quality mental healthcare. Anytime. Anywhere.
"That's really what we've been working toward since I came on board as CEO," said Jeremy Blair, who joined WellStone as Chief Clinical Officer in 2011, and became chief executive officer in 2017.
Ensuring that gaps in the mental healthcare continuum are filled.
"The most urgent gaps to fill have revolved around crisis care," Blair added, "which is why we've made so many additions in this area over the past 18 months."
Thanks to extraordinary support from state and local leaders, individual and corporate donors, community advocates, and our dedicated staff, WellStone is making that happen. WellStone has recently implemented three new programs directly related to crisis care:
9-8-8 Crisis Care Line In North Alabama, individuals who call this 3-digit emergency hotline are connected to WellStone's crisis-trained counselors who can respond, immediately and directly, to their mental health emergencies.
Co-Responders Program WellStone's master's level therapists ride with Huntsville police officers, providing best possible outcomes for mental health-related calls.
WellStone Emergency Services (WES) WellStone opened a new facility for North Alabama's first 24/7 inpatient care center for adults in mental health and/or substance use crisis. Clients can stay in temporary or longer-term units. (You can still support this transformational new project through WellStone's "Be the Rock" capital campaign.)
These programs are critical in achieving a complete continuum of care for individuals in distress. They are especially significant for those struggling with access, whether the obstacles relate to finances, transportation or something else.
Growing each day to support access to quality care for all.
"We are up to nearly 500 employees," said Blair. "Each one is here to meet the mental health needs of our community, whether that individual has traditional insurance, Medicaid, or nothing at all. Everyone in our community deserves to have their mental healthcare needs tended to, and we want people to know that we are here for them."
And we're just getting started.
While WellStone has made huge strides over the past year, the organization is not done yet. Expect to hear more about mobile crisis units, primary healthcare visits, inpatient psychiatric care for pediatrics, and residential treatment programs in the year ahead.