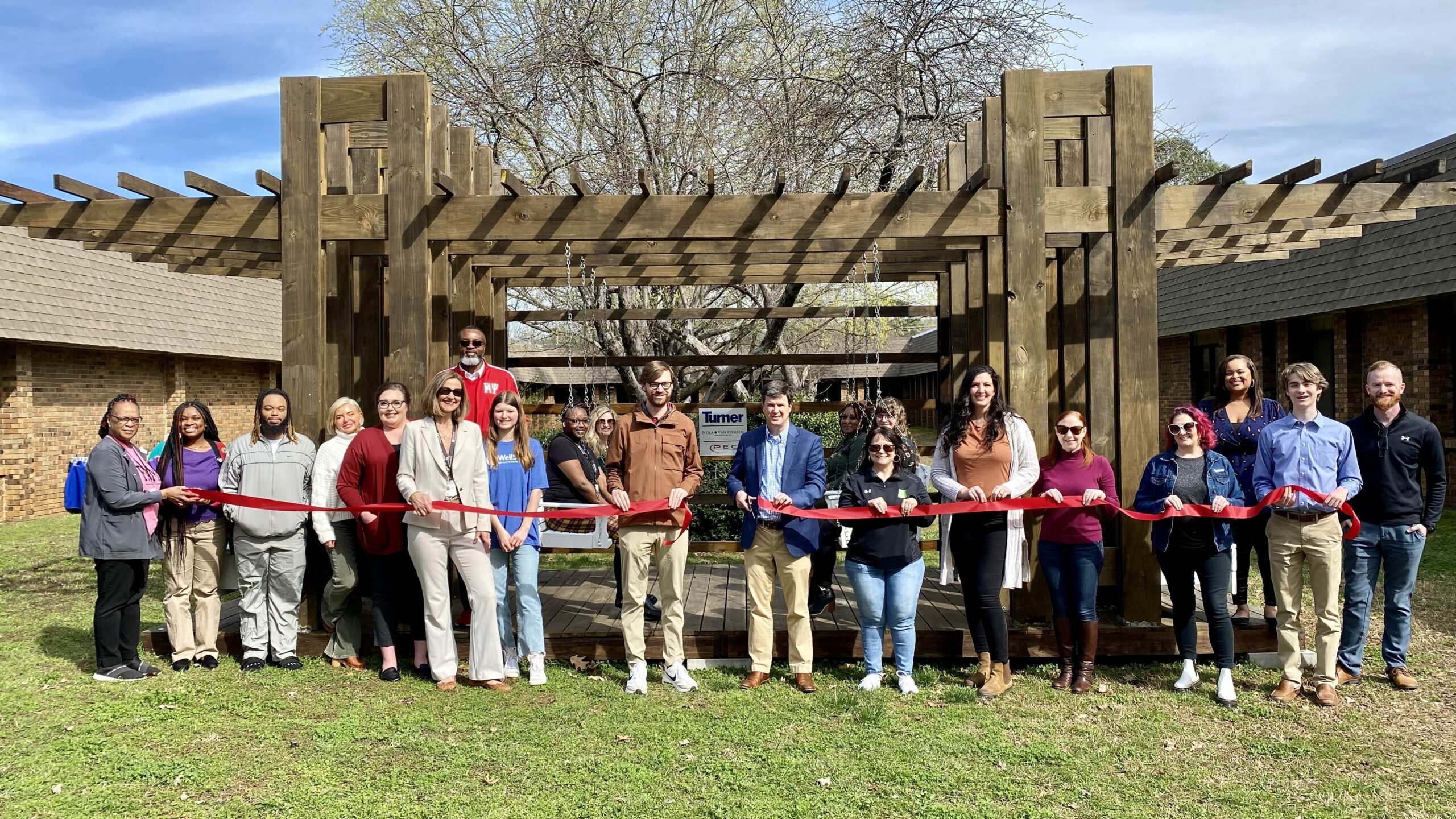 North Alabama's leading mental healthcare provider hosts a repurposed pop-up park. On Friday, March 10, WellStone, in conjunction with Turner Construction, held a ribbon cutting to celebrate the installation on the organization's south Huntsville campus.
See coverage of the event by WAAY31.
Turner Construction Company, that originally constructed the park in partnership with Nola|VanPeursem Architects, recently moved the park from its downtown location to its new home at WellStone—just in time for warmer spring weather. The park provides an area of respite and an opportunity for employees to step outside as their schedules allow, supporting the very thing the organization's mission is centered on – mental health.
According to research reported by Healthline in 2022, just a few minutes outside is proven to reduce stress levels, lower blood pressure and heart rate, increase vitamin D, improve sleep quality and duration, improve cognition and creativity, and improve relationships.
"It's a great concept," said Jeremy Blair, WellStone CEO. "It's a fun feature to have on campus and we've already seen employees outside enjoying the park. We're glad we had the space for it and thank Turner for thinking of us."
For the past 10 years, Downtown Huntsville, Inc. (DHI) has facilitated the installation of pop-up parks throughout the area. Sponsored by local businesses, these miniature parks have converted parking spaces into places for visitors to sit, swing, and play. DHI leadership recently decided to remove the parks from the city's center. Some companies, like Turner, have chosen to repurpose the parks by donating them to other organizations. WellStone's new pop-up park is located in a greenspace area behind the main building. It features four swings and two benches.