WellStone broke ground this week on a transformational mental healthcare center for children—the first of its kind in Madison County. The inpatient pediatric center will provide stabilization, diagnosis, treatment, and follow-up care for children and adolescents experiencing severe depression, extreme anxiety, suicidal ideation, self-harm, and other mental health related crises.
Read coverage on this week's groundbreaking here from FOX54, here from WHNT, here from Huntsville Business Journal, and here from WAFF.
Every year, HEMSI transports more than 800 children out of Madison County—and sometimes out of state—for psychiatric care because there is no inpatient option in our community.
WellStone is committed to filling this gap in access to care—to keep our children close to home when they need us most.
The 24-bed, 12,000 sq. ft. mental healthcare center for our kids is scheduled for completion in late 2024.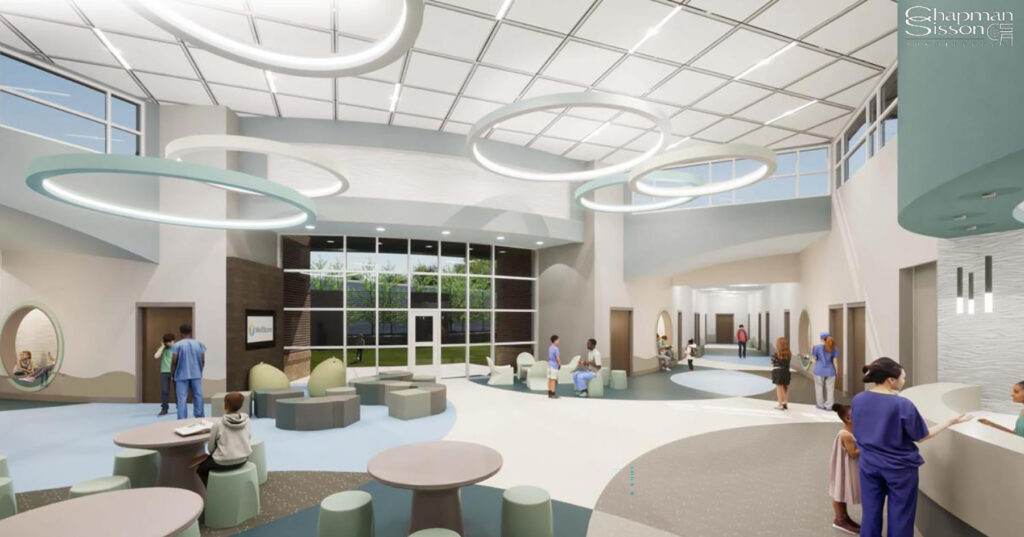 It will stand adjacent to WellStone Emergency Services (WES) for adults, which opened in its new state-of-the-art facility last fall on WellStone's main campus in Huntsville.
Like the adult center, WES: Pediatrics will feature a warm, healing, and non-institutional environment, close to home for children and their families.
The US remains in a National State of Emergency in child and adolescent mental health. Suicide is the second leading cause of death for children ages 10 to 14, and earlier this month, Surgeon General Vivek Murthy announced to Congress, "…our kids can't afford to wait" for the mental health resources they desperately need. We couldn't agree more.
Join our efforts to help kids facing, and fighting, the "defining public health issue of our time." Give a gift today to WellStone's "Be the Rock" capital campaign which support WellStone Emergency Services for adults—and children.