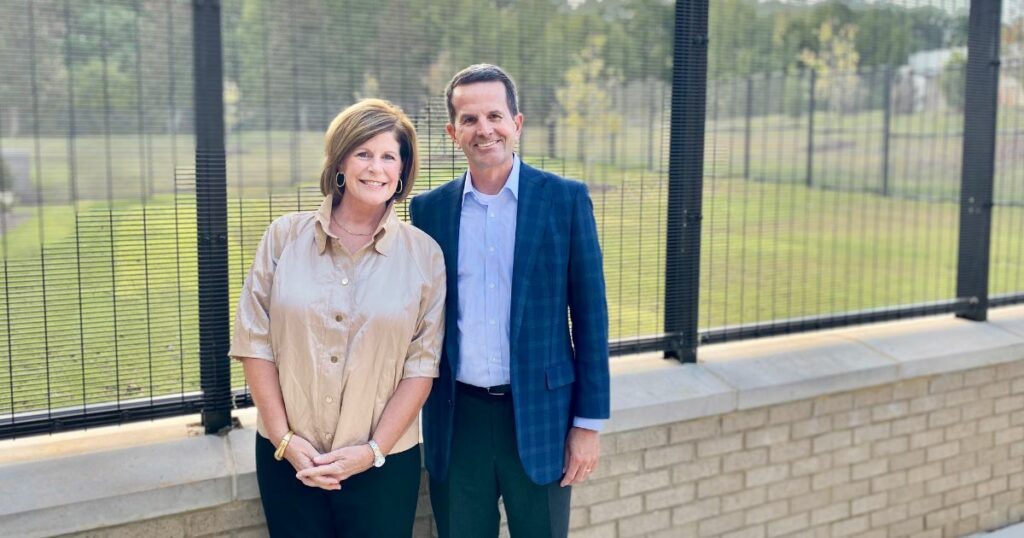 With the holiday season approaching, we want to express our gratitude to everyone who supports WellStone throughout the year. Our mental healthcare professionals work tirelessly to serve clients across Madison County, Cullman County, and neighboring communities.
WellStone has undergone extraordinary growth over the past few years and has most recently focused on closing gaps in crisis care. We're succeeding, thanks in part to the generosity of donors and mental health advocates. 
In spring 2021, WellStone publicly launched the Be the Rock capital campaign to support WellStone Emergency Services (WES) for adults in crisis. We recently topped $1 million in gifts and pledges to support that campaign. Hundreds of WellStone donors helped us reach this milestone with gifts ranging from $5 to $150,000. They all add up. 
Ray White and his wife, Lia, were among the first to contribute. We recently recognized the Whites for their generosity by naming the beautiful courtyard at WES in their honor.
"We chose to support WellStone Emergency Services because it will have a significantly positive impact on our community through compassionately and respectfully treating those in mental health crisis," explained Ray.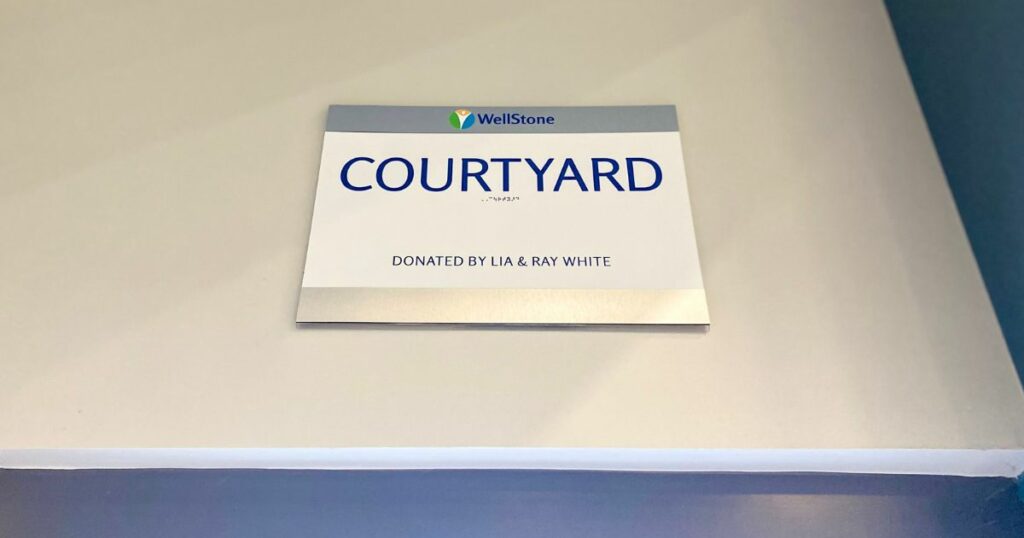 Ray grew up in a family that understands the value of community mental health services. His father, Sidney, has served on the WellStone board for more than 30 years. 
"WellStone has been an important presence in our community for a long time assisting those facing mental illness, substance abuse, and other obstacles," says Ray. "It's a major contributor to the health and well-being of our community."
Earlier this year, WellStone expanded its Be the Rock capital campaign to help build a much-needed pediatric wing at WES. WellStone Emergency Services—for children—will be the first mental health emergency center of its kind in Madison County, as well as the entire state.
We invite donors to continue supporting the Be the Rock capital campaign. Gifts of every amount help build a strong foundation of compassion, connection, and community for adults, and now kids, in mental health and substance use crisis.
Check out a full list of naming opportunities here. Besides cash gifts, WellStone gratefully accepts gifts of stock, IRA distributions, and Qualified Charitable Distributions (for individuals 70½ and older), along with contributions from Donor Advised Funds. For more information on the capital campaign, or other areas to support, please contact Karen Petersen, Director of Development, at karen.petersen@wellstone.com.