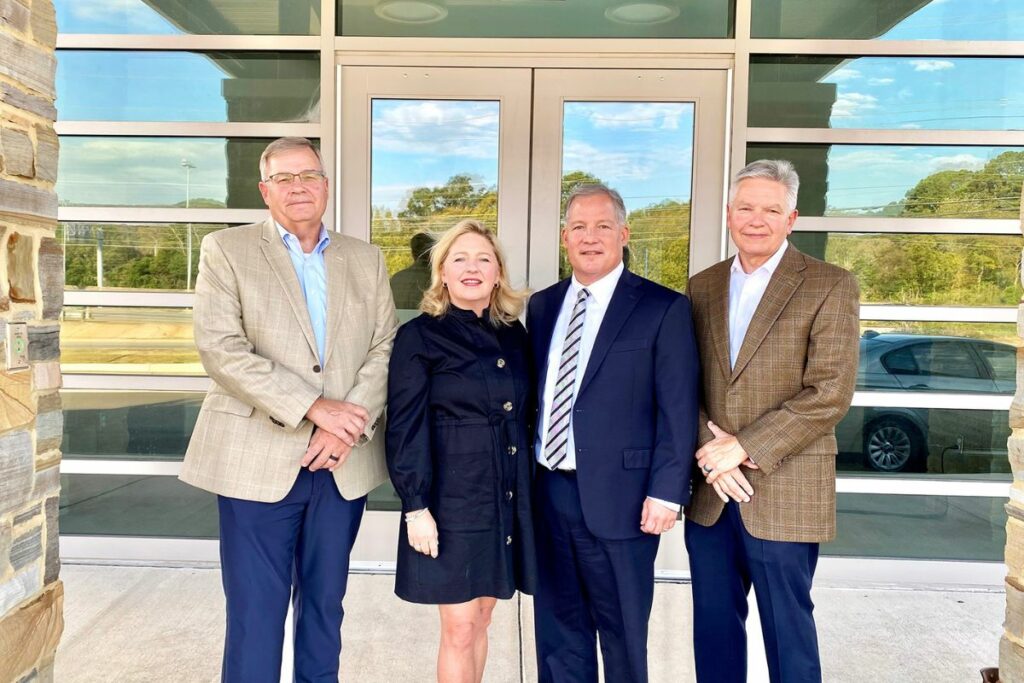 At WellStone, we continue to be overwhelmed by the outpouring of support for our mission and those we serve. We expanded our "Be the Rock" capital campaign late last year to include our 24/7 pediatric crisis care center, the first of its kind in Madison County.
The Propst family was among the first to donate to the children's addition. Emily Propst Reiney, along with brothers, Trey, Mike, and Bill, made a major gift through their family's foundation.
"Mental health is so important," said Emily. "It affects every family, in one way or another. As a community, we need to be more compassionate, and raise awareness and eliminate the stigma surrounding mental health.
The pediatric addition is under construction, adjacent to WellStone Emergency Services (WES) in southwest Huntsville. WES started serving adults in our community last fall and served 1,400 men and women in the first year. The new 24-bed, 12,000 sq. foot children's facility is expected to be equally impactful.
WellStone named the pediatric lobby, which is at the entrance of the main building, in the Propst family's honor.
"We are really grateful to the Propst family," said Jeremy Blair, WellStone CEO. "They continue to make a positive impact in many areas across our community, just as their father had done. We're thankful that they chose to support the new children's center."
Every year, HEMSI transports more than 800 children and teens out of county, and out of state, for inpatient psychiatric care. Our country remains in a State of Emergency for Children's Mental Health, and a center like this is long overdue in Huntsville. The pediatric wing is expected to open its doors next October.
Thanks to the Propst Family Foundation and other donors, our kids in crisis will be able to receive the critical mental health care they need in Madison County, staying close to home—and their families—when it matters most.