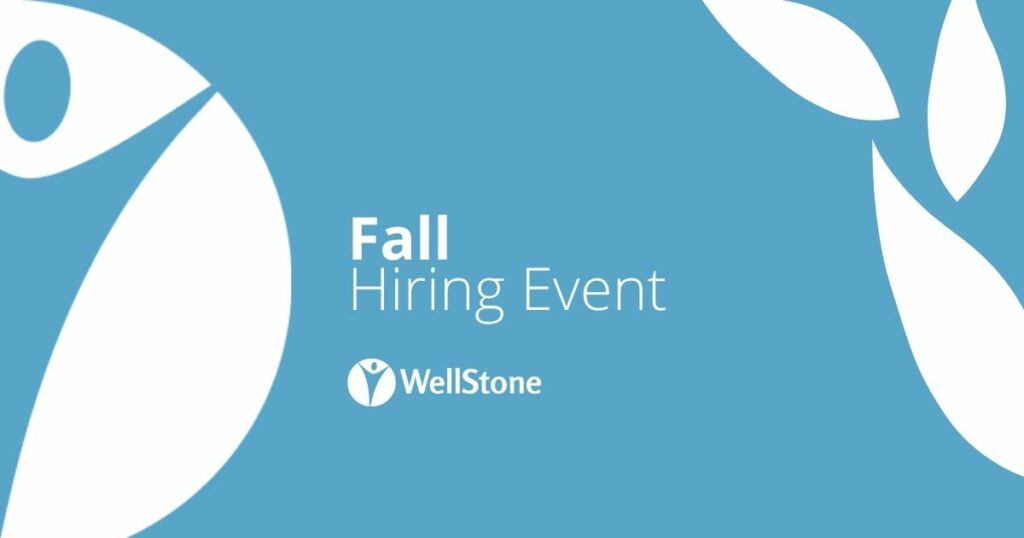 Visit us Friday, Nov. 4, for our Fall Hiring Event. We will hold on-site interviews from 9 a.m. to 4 p.m. at 4040 Memorial Pkwy SW, Huntsville, AL 35802 in Suite E (Community Room). 
Applicants can apply for desired positions online, beforehand or at the event. View opportunities here. Hiring managers will be present for on-the-spot interviews and may extend immediate job offers, pending positive background check results. 
Questions? Email Christi Smith, HR Representative, at christi.smith@wellstone.com.
We are North Alabama's largest nonprofit behavioral healthcare provider, delivering care through 70 programs for mental health and substance use disorders. Because of the commitment of our employees, donors and community leaders, WellStone served more than 11,000 individuals in the last fiscal year and delivered more than $3.15 million in uncompensated care.
WellStone's dedicated teams are making a difference in our community, and we invite you to be a part of our life-changing—and lifesaving—efforts. WellStone serves the mental health needs of all, from rocket scientists to the homeless, from working professionals to our children.
Learn more about the jobs available with our new WellStone Emergency Services (WES) facility, including techs, nurses, certified peer support specialists, and cooks. We are also hiring for our Children and Adolescent Mobile Team and Wellstar, WellStone's acute care facility. View opportunities here.