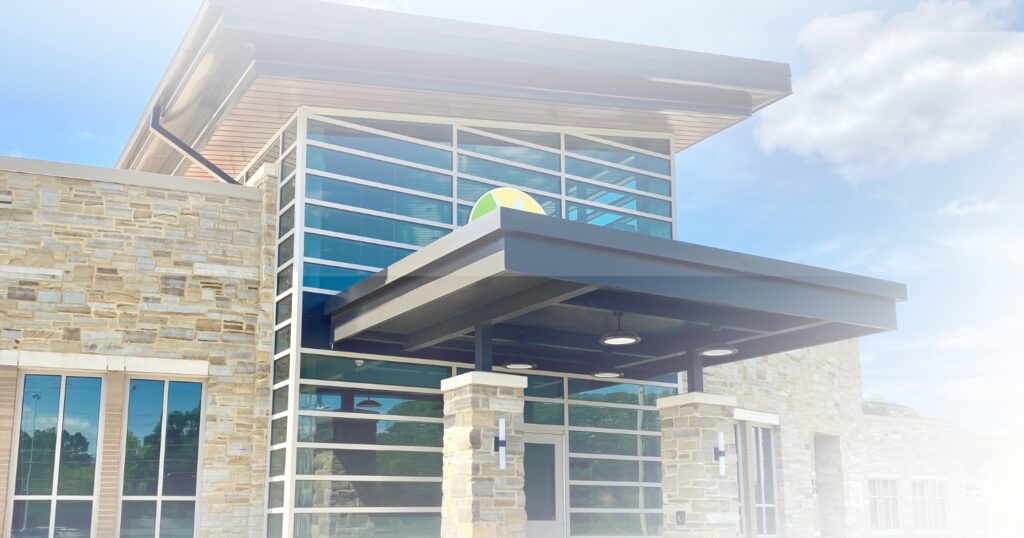 WellStone is North Alabama's largest nonprofit mental healthcare provider, serving up to 14,000 kids, teens, and adults each year. As a 501(c)3 organization supported in part by our generous community, WellStone provides more than $3.1 million in uncompensated care to North Alabamians annually. No one is turned away due to inability to pay.
Here are three ways that your year-end gift to WellStone makes an impact:
WellStone opened North Alabama's only 24/7 emergency mental healthcare center last fall for adults in a mental health or substance use related emergency. The center is the first of its kind in Madison County, providing immediate, life-saving support to individuals in crisis. We are currently building a pediatric addition, ensuring the same quality of emergency care for kids and teens.
Your gift to WellStone makes this service possible.
WellStone recently opened an inpatient addiction recovery center in Madison County, which provides treatment services to adults battling substance use disorders. This center is the first of its kind to open in our community in more than 20 years, providing urgently needed beds and affordable care for individuals seeking recovery from addiction to alcohol and/or other substances.
Your gift to WellStone makes this service possible.
WellStone is the largest and most comprehensive mental healthcare and substance abuse treatment provider in North Alabama, offering a broad range of evidence-based treatment plans, programs and services to children aged 3 through geriatrics. With more than 70 programs and the recent addition of crisis care services, WellStone is uniquely positioned to meet as many needs as possible in our amazing, growing community.
Your gift to WellStone makes our comprehensive, growing list of programs and services possible.
Give a year-end gift to WellStone to support life-changing and lifesaving mental healthcare and substance abuse treatment services. Mental illness and substance use disorders affect all of us, either directly or indirectly.
Follow us on social media to learn more about who WellStone is and the services we provide. If you'd like to designate your RMD to WellStone, or include us in your estate plans, please contact Karen Petersen, Director of Development.
---
If you or a loved one are in crisis, call or text 988 or chat 988lifeline.org to speak with a compassionate, trained mental health counselor.
To access care and register for services at WellStone – Huntsville, call 256.705.6444. For WellStone – Cullman, call 256.255.1020.
If this is a life-threatening emergency, please dial 911 to contact your local authorities.