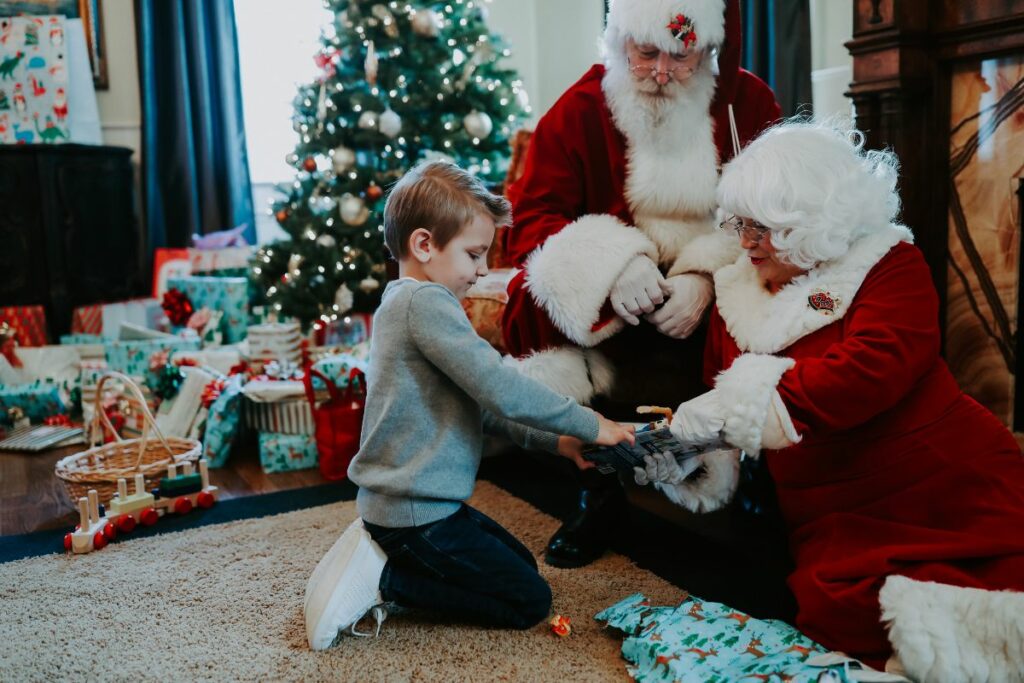 Join Madison Behavior Therapy at WellStone and KultureCity at Sensory Inclusive Santa, an annual event for children with sensory sensitivities, on Saturday, Dec. 16 from 9 a.m. to 2 p.m. at Church of the Nativity. Enjoy this special day by appointment only. Registration is open here. Please note that this event is free, and slots fill up quickly.
Sensory Inclusive Santa provides a calm environment for children—and their families—to have that cherished one-on-one time with Santa. The children and their siblings receive gifts and enjoy treats in a warm, yet controlled holiday setting. This is an incredible opportunity for kids with sensory sensitivities that make experiencing Santa at crowded malls and other public venues extremely stressful. Big crowds, long lines, and even fluorescent lights can overwhelm these children.
Not only will these kids have special moments with Santa, a professional photographer will be on-site to capture those memories forever. Participants receive rights to fully edited images, including family portraits.
Thanks to our incredible local sponsors and toy drives, WellStone staff and volunteers, location host Church of the Nativity, and KultureCity for making this one-of-a-kind experience possible for children in our community.
This event is open exclusively to children with sensory sensitivities and their families. There is no charge, but registration is required. Space is limited to the first 200 families.
Madison Behavior Therapy, formerly an independent clinic in Madison, has joined WellStone's umbrella of services to expand its impact throughout North Alabama. Same great therapists, same quality care. Now part of North Alabama's mental healthcare leader. MBT at WellStone provides specialized care to children with autism, ADHD and related mental health conditions.