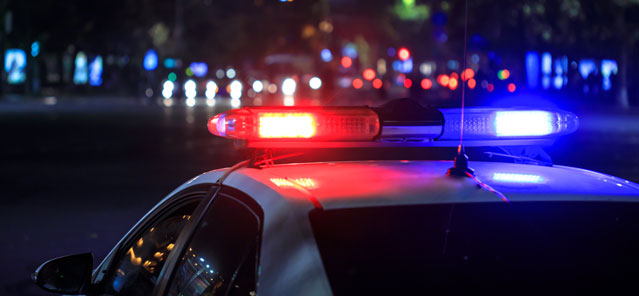 In Huntsville, Alabama, when an individual or their loved one calls 911 or 988 (the new nationwide mental health crisis line) because of a mental health or substance use crisis, if an in-person response is needed then a law enforcement officer and a trained therapist respond.
Read an inside look at answering mental health crisis calls in Huntsville.
According to the National Alliance on Mental Illness (NAMI), this sort of response to an individual in crisis is rare.
Across our nation, "people with mental illness are booked in our nation's jails, often because communities rely on law enforcement to respond to mental health crises… they lack the needed resources to truly support someone in crisis," says NAMI.
Too often, calls from individuals experiencing a mental health or substance use related crisis result in hospitalization, incarceration or no action at all. One reason for these outcomes is a lack of framework mobilizing mental health professionals to the scenes of these crises.
WellStone's Co-Responder program is changing the narrative for individuals in distress across North Alabama. When individuals are in crisis, experienced mental health professionals arrive to help.
The Co-Responder program is a partnership between WellStone and the Huntsville Police Department. Masters-level clinicians travel with CIT (Crisis Intervention Training) officers to help individuals in need.
Every officer now gets some level of Crisis Intervention Training (CIT), which is training to intervene in a mental health or substance use crisis in a way that is most helpful to the individual. However, some officers have opted for more in-depth training and serve as designated CIT officers.
"In an interview with News 19, Huntsville Police Deputy Chief Dewayne McCarver said HPD receives more than 1,000 mental health crisis calls a year.
Due to the level of calls, HPD said it has worked since 2017 to improve the training that officers go through," reports Emily Moessner with WHNT.
"..we don't know everything. We need to hear the community. We need to know what they need. Not what we think they need, but what they need. And if we can give it to them, we should," says Johnny Hollingsworth, Retired Huntsville Police Department Officer and Alabama CIT Administration Coordinator at NAMI Alabama.
Because of the co-responder program, individuals in crisis are met with the trained response that they need. Situations are handled with more appropriate care, and lives are changed because of it.
To learn more about the training officers undergo at HPD, check out these two articles:
WHNT – Crisis Intervention Training Efforts
Fox54 – Huntsville Police Mental Illness Training
For more information about the CIT program nationwide, visit https://www.citinternational.org/